Bewertungen des Hotel ILUNION Las Lomas

9.6

Sauberkeit

9.3

Serviceleistungen

8.4

Lage

9.7

Personal

9.2

Preis ab
9.2
Ausgezeichnet
Bewertung basierend auf tatsächlichen Beurteilungen unserer Gäste nach ihrem Aufenthalt.
Bestätigte Bewertungen
Meinungen absenden
Es sind keine Kommentare in Ihrer Sprache. Nachfolgend ist die anderen Kommentare.

Portugal

Motorcycle travel by Mérida.

Reino Unido

we were two people (father and daughter). We are Spanish but residents abroad. Short 1 night stop driving to Madrid. Perfect stay. I wanted to single out check in desk and breakfast teams. Very efficient and friendly. Only (very minor) criticism: no fresh orange juice in the breakfast!. Saludos y gracias.

Belgian

Everything was perfect

Uk

It was a really nice experience. Perfect stay surrounded by all types of comforts. Besides, the treatment received was incredible. Without doubt, I would come back to this hotel, either alone or with a group of friends.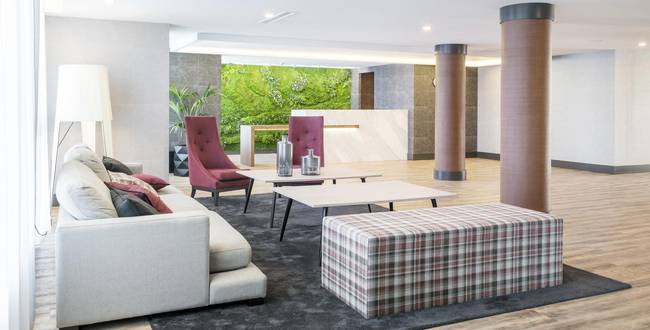 BEWERTUNGEN HOTEL ILUNION LAS LOMAS IN MÉRIDA
Erzählen Sie uns von Ihrer Erfahrung im Hotel und helfen Sie uns damit, unseren Service zu verbessern. Mit Ihren Meinungen über ILUNION Las Lomas können sich künftige Kunden eine Vorstellung von uns machen, wenn Sie Ihren Urlaub in Mérida planen.